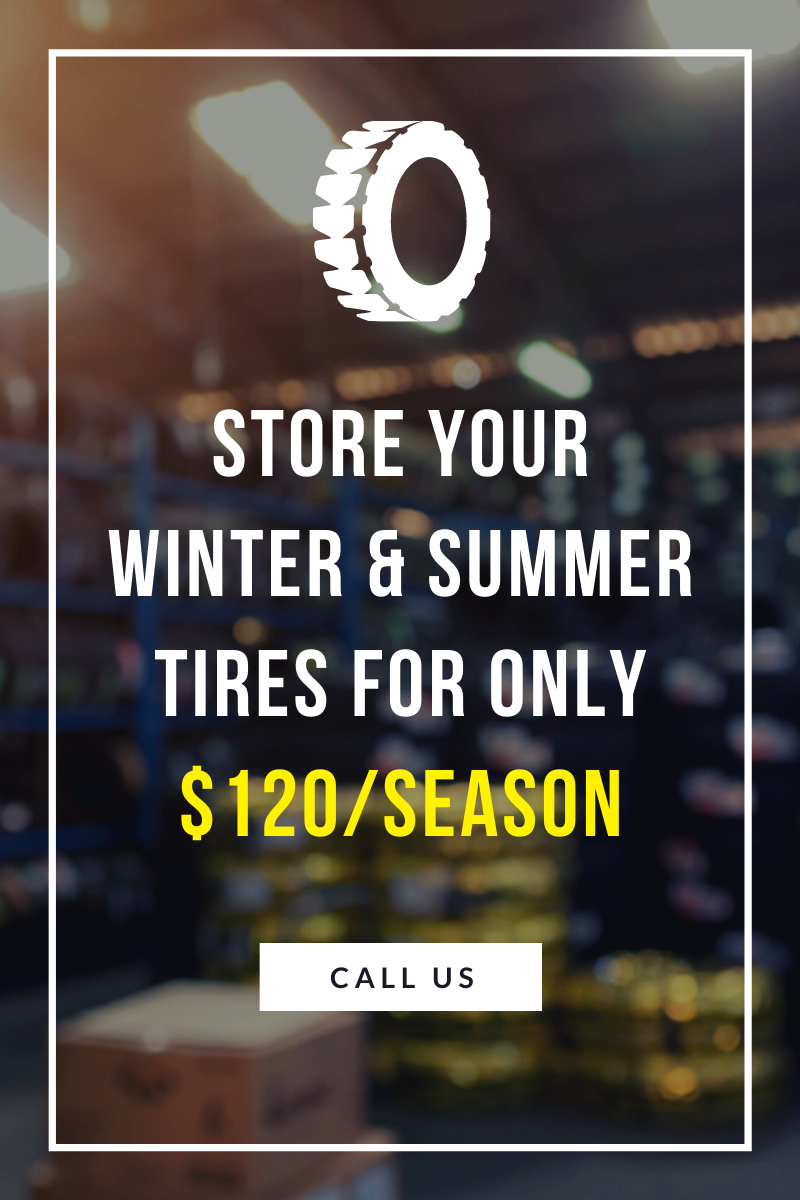 Let us store your winter and summer tires in our secure, temperature-controlled environment. When it is time to swap your tires, just come in and we will have them ready to go.
Call us at (403) 277 6392
Regular Oil Change Services start at just $64.95 for up to 5L of Regular Oil
Includes: NAPA Pro Select Filter, Battery Test, Visual Under Hood Inspection & Fluid Top Off
Synthetic Oil Change Service Starting at $119.95 for up to 5L of CASTROL EDGE WITH FLUID TITANIUM TECHNOLOGY
Includes NAPA Gold Filter, Battery Test, Visual Under Hood Inspection, Fluid Top Off
Includes 6 MONTHS OF ROADSIDE ASSISTANCE

Specialty European Oil Change Service  – LIQUI MOLY (Please call for pricing)
Includes NAPA Gold Filter, Battery Test, Visual Under Hood Inspection, Fluid Top Off
Includes 6 MONTHS OF ROADSIDE ASSISTANCE
ROADSIDE ASSISTANCE COVERAGE INCLUDES

6 Months of Emergency Roadside Assistance in Canada & the USA
Mechanical First Aid
40km Towing
Tire Change Service
Emergency Battery Service
Lost Key Service
Fee Route Mapping
Whether it's time to switch out your tires for a new set or swap out for a set of winter tires, MegaTire Calgary's talented and professional technicians and mechanics can ensure that your tires are installed and balanced with precision equipment to ensure the longevity of your tires. The life span of your tires may be prolonged so long as there are no other problems with the vehicle, such as: alignment, ball joints, tie-rods and control arm bushings. With our complementary inspections, you'll know if and when you ever have to change any of these parts. We encourage all of our customers to continuously come back to MegaTire for routine maintenance to avoid costly and unnecessary wear and tear.
We make sure our customers are consulted in regards to proper maintenance and care for things such as correct tire pressure and rotations, and even let you know based on your tire wear, when you should come back. If we feel that your tires are too worn for your own safety – we will notify you and recommend either a set of new depending on your budget. Calgary winters are dangerous when drivers choose to drive on bald tires, and so we make it our mission to ensure the safety of our fellow Calgarians and in effect all drivers in the city by making sure the correct tires and set with sufficient tread.
Calgary winters can be fierce, and so what better way to protect your safety as well as your passengers than with a set of studs to keep your vehicle on the road and secure. MegaTire Calgary sells affordable high-quality studs to ensure that your average Calgary driver can get on the road quicker and more safely without spending a fortune. Have your tires studded today and get twice the winter traction for only $120 per set.
Sometimes a stray nail on the road is all it takes to start that slow leak on your tires. Replacing your old damaged tires with new ones can be quite costly, especially when all that's keeping your old tires off the road is a tiny hole.
Come to our shop to receive tire repair services – whether you bought them from us or not. There's no excuse not to get your tire checked out with us! We offer tire patches as low as $40!
Damaged Wheel?
We have wheel repairs starting at only $150/wheel!
Your vehicle isn't worth the money you spend – if you don't maintain it. MegaTire Calgary's professional technicians and mechanics utilize only high-tech equipment for diagnostics and testing, allowing us to pin-point current or potential problems with your vehicle's suspension. The price is worth avoiding the potential cost when something breaks down. Your vehicle receives a complementary inspection with every tire service. As a local Calgary business, we know what your vehicle goes through on a daily basis, and we offer premier auto repair, brake service (servicing calipers to replacing pads and rotors), and maintenance services including oil changes to ensure that your car keeps driving smoothly for years to come. Visit us at our location here in the heart of North-East Calgary!
We use Genuine NAPA Auto Parts.